Full Time
Posted on 20 June, 2022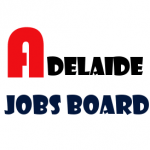 Website Ai Group Apprentice and Trainee Centre
We are currently recruiting for a 3rd or 4th year Mechanical Fitter – please note this is NOT a first year apprenticeship.
Ai Group Apprentice and Trainee Centre is a Group Training Organisation which employs apprentices and trainees then places them with Host Organisations.  We provide support for all apprentices and trainees by way of our mentoring program which fits in with a regular cycle of visiting in the workplace and the training provider.  We assist and guide you through not only the apprenticeship/traineeship but where necessary provide support and assistance to allow you to successfully complete your work and training commitments and gain your qualification.
About the role 
A Certificate III Engineering Mechanical will involve:
Examine and evaluate drawings and specification for requirements.
Operate and adjust metalworking machines and create parts or tools by turning, boring, milling, shaping, slotting, grinding or drilling metal stock or components.
Fit and assemble metal parts, tools or sub-assemblies (including brazing or welding parts, repair or replace faulty parts).
Cut, thread, bend and install hydraulic and pneumatic pipes and lines.
Set up and/or operate hand and machine tools and welding equipment
Ensure accuracy and quality of finished parts, tools or sub-assemblies
About you
Motivated to learn with a good attitude
Work well in a team
Thrive in a fast paced environment
Possess a high attention to detail
Take pride in your work
Have minimum of provisional licence and reliable transport
Be willing to undertake a functional capability assessment including drug and alcohol testing
Mandatory Requirements: Must be an Australian Citizen or have the correct working Visa to apply.
Employees of Ai Group ATC are expected at all times to uphold the values of integrity, honesty and excellence and must exhibit a strong work ethic.  All employees are expected to be effective at time management, enjoy working within a team environment and possess a sincere interest for their chosen trade.
Ai Group Apprentice and Trainee Centre are an equal opportunity employer, we encourage applicants from a diverse range of backgrounds to apply.
This apprenticeship is a Skills Shortage Trade.
To Apply Visit: www.aigroupapprentices.com.au/job/791