Full Time
Posted on 15 September, 2021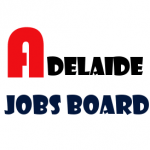 Website Ai Group Apprentice and Trainee Centre
Apprenticeship: Certificate III Engineering Mechanical (Machinist)
We have a position available for an individual to undertake an Engineering Mechanical Apprenticeship in St Mary's, SA.
Ai Group Apprentice and Trainee Centre is a Group Training Organisation who employs apprentices and trainees then places them with Host Organisations.  As an Ai Group apprentice, you will earn a wage while working alongside experienced tradespeople gaining job specific skills. We provide support and mentoring for all apprentices to help guide you through the apprenticeship.
A Certificate III Engineering Mechanical Apprenticeship (Machinist) will involve:
Examine and evaluate drawings and specification for requirements.
Operate and adjust metalworking machines and create parts or tools by turning, boring, milling, shaping, slotting, grinding or drilling metal stock or components.
Fit and assemble metal parts, tools or sub-assemblies (including brazing or welding parts, repair or replace faulty parts).
Cut, thread, bend and install hydraulic and pneumatic pipes and lines.
Set up and/or operate hand and machine tools, welding equipment or Computer Numerically Controlled (CNC) machines.
Ensure accuracy and quality of finished parts, tools or sub-assemblies.
Applicant should possess:
Genuine Interest in the chosen trade
Reliability and good time keeping skills
Positive approach to workplace safety
Be team orientated
Be positive and show enthusiasm
Willingness to follow instructions and learn
What we offer you
Fully supported and paid training fees (TAFE SA)
A motivated and dedicated Field consultant to support you throughout your complete apprenticeship
Supervision and on the job training to encourage you to reach your full potential
Note: You must be an Australian citizen or have the correct working visa to apply.
Ai Group Apprentice and Trainee Centre are an equal opportunity employer, we encourage applicants from a diverse range of backgrounds to apply.