Full Time
Posted on 15 September, 2021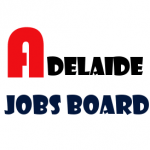 Website Ai Group Apprentice and Trainee Centre
Our client, a National Heavy Commercial Trailer company north of Adelaide is looking for 3rd year apprentice fabricator.
MANDATORY REQUIREMENTS:
Must be an Australian Citizen or have right to work in this country
Must be in 3rd of 4th year
Ai Group Apprentice and Trainee Centre is a Group Training Organisation who employs apprentices and trainees then places them with Host Organisations. We provide support for all apprentices and trainees by way of our mentoring program which fits in with a regular cycle of visiting in the workplace and training provider. We are there to assist and guide you through not only the apprenticeship/traineeship but where necessary provide support and assistance to allow you to successfully complete your work and training commitments and gain your qualification.
A Certificate III Engineering Fabrication Apprenticeship will involve:
Examining and understanding detailed drawings or specification to determine the required materials and equipment for the job.
Cutting, rolling, shaping, heating or hammering metal products to produce parts.
Utilising various equipment such as hand and machine tools, welding equipment and Computer Numerically Controlled (CNC) machines.
Utilising various techniques for assembling fabrication parts and structures.
Aligning and fixing pieces together through welding, bolting or riveting.
Adding finishing touches to products through cleaning, polishing, filing or applying protective or decorative finishes.
This apprenticeship is a Skills Shortage Trade.
Employees of Ai Group ATC are expected at all times to uphold the values of integrity, honesty and excellence and must exhibit a strong work ethic. All employees are expected to be effective at time management, enjoy working within a team environment and possess a sincere interest for their chosen trade.