Full Time
Posted on 15 September, 2021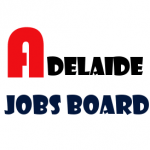 Website Ai Group Apprentice and Trainee Centre
Our host is a long-standing National Heavy Commercial Trailer operation with a state of the art facility and excellent working and learning conditions. We are offering 2 apprenticeships in Heavy Commercial Trailer Technicians.
Our client is looking for 2 candidates to undertake apprenticeships as Heavy Commerical Trailer Technicians.
The job involves working with vehicle electronics, diagnosing and repairing control systems, braking systems, suspension systems and wheel assemblies. There is also a requirement to diagnose and repair connection systems, hydraulic systems and service and repair operations. There is also the opportunity to work with a variety of other competencies required for the heavy trailer industry.
DESIRABLE REQUIREMENTS:
Minimum Year 11 schooling
MANDATORY REQUIREMENTS:
Must be an Australian Citizen or have right to work in this country
Tertiary graduates need not apply
Ai Group Apprentice and Trainee Centre is a Group Training Organisation who employs apprentices and trainees then places them with Host Organisations. We provide support for all apprentices and trainees by way of our mentoring program which fits in with a regular cycle of visiting in the workplace and training provider. We are there to assist and guide you through not only the apprenticeship/traineeship but where necessary provide support and assistance to allow you to successfully complete your work and training commitments and gain your qualification.
A Certificate III Heavy Commerical Trailer Technician will entail:
Installing lighting and wiring systems in vehicles
Test and repair basic electrical circuits
Diagnose and repair vehicle dynamic control systems
Diagnose and repair hydraulic systems
Inspect and service breaking systems
This apprenticeship is a Skills Shortage Trade.
Employees of Ai Group ATC are expected at all times to uphold the values of integrity, honesty and excellence and must exhibit a strong work ethic. All employees are expected to be effective at time management, enjoy working within a team environment and possess a sincere interest for their chosen trade.