Full Time
Posted on 20 June, 2022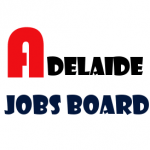 Website Ai Group Apprentice and Trainee Centre
Do you enjoy working with your hands, learning new skills and take pride in completing a job well done?  Have you considered an Engineering Fabrication Apprenticeship where you will receive on the job training whilst having your training fees paid for?
Ai Group Apprentice and Trainee Centre is a Group Training Organisation who employs apprentices and trainees and then places them with Host Organisations.  We are currently seeking an apprentice Engineering Fabrication for our Client based in Elizabeth. Our host is an end to end fabrication specialist looking for two new apprentices to start their career. Our host is known for their supportive apprentice environment as well as having you work with industry professionals with a reputation for quality fabrication.
Mandatory Requirements: Must be an Australian Citizen or have right to work in this country.
A Certificate III Engineering Fabrication Apprenticeship will involve:
Examining and understanding detailed drawings.
Cutting, rolling, shaping, heating, or hammering metal products to produce parts.
Utilising various equipment such as hand and machine tools, welding equipment and Computer Numerically Controlled (CNC) machines.
Utilising various techniques for assembling fabrication parts and structures.
Aligning and fixing pieces together through welding, bolting, or riveting.
Adding finishing touches to products through cleaning, polishing, filing or applying protective or decorative finishes.
Applicant should possess:
Reliability and good time keeping skills
Positive approach to workplace safety
Be team orientated
Be positive and show enthusiasm
Willingness to follow instructions and learn
What we offer you
Fully supported and paid training fees (TAFE SA)
A motivated and dedicated Field consultant to support you throughout your complete apprenticeship
Supervision and on the job training to encourage you to reach your full potential
If you are excited by the above and have a passion to complete a Fabrication Trade we would love to hear from you! Please apply now
To Apply Visit: www.aigroupapprentices.com.au/job/748