Full Time
Posted on 20 June, 2022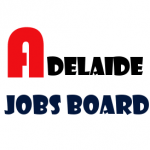 Website Ai Group Apprentice and Trainee Centre
Location: Tonsley, SA
Do you enjoy working with your hands, learning new skills and take pride in completing a job well done?  Have you considered an Engineering Mechanical Apprenticeship where you will receive on the job training whilst having your training fees paid for?
Ai Group Apprentice and Trainee Centre is a Group Training Organisation who employs apprentices and trainees and then places them with Host Organisations. Our Host company Siemens Energy in the Tonsley innovation District is currently seeking an Apprentice Fitter and Turner to work in their world class Energy maintenance and repair facility.
At Siemens Energy you will be undertaking:
Maintenance on rotating equipment for the energy, oil and gas industries.
Maintenance on gas turbines, steam turbines, compressors and pumps.
Working on the latest machining equipment.
As we value your development, we support you to complete a Certificate III Engineering Mechanical Apprenticeship, this training will involve:
Examine and evaluate drawings and specification for requirements.
Operate and adjust metalworking machines and create parts or tools by turning, boring, milling, shaping, slotting, grinding or drilling metal stock or components.
Fit and assemble metal parts, tools or sub-assemblies (including brazing or welding parts, repair or replace faulty parts).
Cut, thread, bend and install hydraulic and pneumatic pipes and lines.
Set up and/or operate hand and machine tools, welding equipment
Ensure accuracy and quality of finished parts, tools or sub-assemblies
 You will…
Be reliable.
Take the initiative and be motivated at work.
Enjoy learning new skills and a willingness to follow instructions and learn.
Solve challenges as they arise.
Take pride in completing a job well.
Communicate effectively with others and be able to use a computer.
Have a positive approach to workplace safety.
What we offer you…
Fully supported and paid training fees (TAFE SA).
A motivated and dedicated Field consultant to support you throughout your complete apprenticeship.
Supervision and on the job training to encourage you to reach your full potential.
Mandatory Requirements: All applicants must be an Australian Citizen or have right to work in this country.
Ai Group Apprentice and Trainee Centre are an equal opportunity employer, we encourage applicants from a diverse range of backgrounds to apply.
If you are excited by the above and have a passion to complete a mechanical trade we would love to hear from you! Please apply now.
To Apply Visit: www.aigroupapprentices.com.au/job/790