Full Time
Posted on 15 September, 2021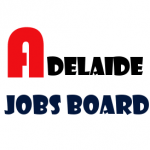 Website Ai Group Apprentice and Trainee Centre
Apprenticeship: Certificate III Electrotechnology (Electrician)
Do you enjoy working with your hands, learning new skills and take pride in completing a job well done?  Have you considered an Electrotechnology Apprenticeship where you will receive on the job training whilst having your training fees paid for?
Ai Group Apprentice and Trainee Centre is a Group Training Organisation who employs apprentices and trainees and then places them with Host Organisations.  We are currently seeking an apprentice Electrotechnology for our Client who is a large manufacturing company based in the Edinburgh and does mainly switchboard electrical work.
A Certificate III Electrotechnology (Electrician) Apprenticeship will involve:
Understand electrical, mechanical and architectural drawings.
Plan and measure the layout of the wiring systems.
Test, find and repair electrical problems.
Install and fix electrical and electronic control systems, cables, outlets and equipment.
Assemble electrical and electronic appliances.
Connect electrical equipment to power supplies.
Applicant should possess:
Reliability and good time keeping skills
Positive approach to workplace safety
Be team orientated
Be positive and show enthusiasm
Willingness to follow instructions and learn
What we offer you:
Fully supported and paid training fees (TAFE SA)
A motivated and dedicated Field consultant to support you throughout your complete apprenticeship
Supervision and on the job training to encourage you to reach your full potential
If you are excited by the above and have a passion to complete an Electrical Trade we would love to hear from you! Please apply now
All applicants must be an Australian Citizen or have right to work in this country.