Full Time
Posted on 20 June, 2022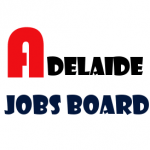 Website Ai Group Apprentice and Trainee Centre
Location: Penneshaw, SA
Have you considered a Traineeship on the sea?
Award winning employer.
All training fees paid for.
Supported environment.
Learn while you earn .
The Australian Industry Group Apprentice & Trainee Centre (AiG ATC) currently have a vacancy for a Trainee position working with a well known, award winning employer.
There is a position for a Certificate III Marine Engine Driver (Engineer). The Traineeships is for a 24-month period.   Award rates of pay apply to the position.  You must be able to start at Cape Jervis or Penneshaw daily. (Cape Jervis is approximately 90 kilometres south of Adelaide).
After a 60-day Probation, the incumbents will be required to work a 7 day on – 7 day off roster – Wednesday to Tuesday. This includes weekends and public holidays. This attracts an Individual Flexibility Arrangement Renumeration with a fixed loading for overtime etc.
Apart from 'on the job' training, formal training is divided between self-paced on-line learning and attendance at the Maritime & Fisheries Academy – based at Port Adelaide. All training, uniforms and personally issued IT equipment is supplied.
About the role 
Working on dredging vessels in local Adelaide area.
Shipboard Safety qualification included.
Ongoing work for full traineeship period.
Marine based construction environment working with a well known company.
About You
Candidates need to be motivated, enthusiastic and reliable
Car and licence (mandatory)
Minimum of year 11 schooling
Must be willing to undertake the formal and on-the-job training whilst working towards their Certificate III qualification.
About Us 
Ai Group Apprentice and Trainee Centre is a Group Training Organisation which employs apprentices and trainees then places them with Host Organisations.  We provide support for all apprentices and trainees by way of our mentoring program which fits in with a regular cycle of visiting in the workplace and the training provider.  We assist and guide you through not only the apprenticeship/traineeship but where necessary provide support and assistance to allow you to successfully complete your work and training commitments and gain your qualification.
Employees of Ai Group ATC are expected at all times to uphold the values of integrity, honesty and excellence and must exhibit a strong work ethic.  All employees are expected to be effective at time management, enjoy working within a team environment and possess a sincere interest for their chosen trade.
To Apply Visit: www.aigroupapprentices.com.au/job/802