Part Time
Posted on 15 June, 2020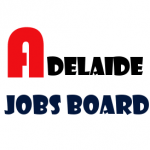 Couch Potato Co
Couch Potato Hindmarsh is looking for a fresh, funky and outgoing bartender/waitress to join our new team! We're a newly established comfort dining restaurant with a growing list of funky and cool cocktails rolling out weekly. We're looking for someone experienced, with a bubbly and outgoing personality, who pays attention to detail and has a heavy focus on building great customer rapport.
This is a a casual position requiring candidates to ba available every weekend (evenings) and is providing approx 9-12 hours per week.
Candidates must hold a valid RSA. A Responsible Persons badge would be highly preferred but not essential.
Job Type: Casual
Experience:
serving: 1 year (Preferred)
Licence:
current Responsible Service of Alcohol (RSA) (Required)
Drivers Licence (Required)
Work Eligibility:
No work eligibility is required, I am willing to sponsor the right candidate (e.g. visa) (Preferred)
Job Duties:
Provide excellent customer service by taking orders, preparing them efficiently, and building a rapport with clientele
Handle card and cash transactions, ensuring that all funds in the cash drawer are accounted for by the end of the shift
Keep an eye on patron intoxication levels and respond appropriately
Identify belligerent customers, and work with management when needed to maintain a safe environment
Clean the bar and the surrounding area of spills and other messes as needed
Other duties as requested
Work Remotely:
No