Full Time
Posted on 12 October, 2021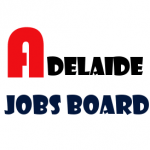 Website DataSpark
We make businesses efficient, competitive and scalable, period!
Let us tell you a bit about the role first.
Smartsheet. Primarily, this job is about offering technical services for the Smartsheet platform and associated products. The job is about 20% understanding our client's business process needs, 20% solution design and 60% getting busy building cool solutions on the Smartsheet platform. It's a lot of fun (in our opinion!).
Don't know what Smartsheet is? Doesn't matter. Google it and apply if it looks like something you'd like to become a master in. If you are a logical thinker with a natural curiosity and have either some prior programming experience or advanced Excel skills you are in a good position to take on Smartsheet.
Variety (so much variety).
You'd have 6-8 different projects to juggle, possibly working on 3 on the same day. It's not chaos though – we have the tools and processes to manage it all without needing to have a photographic memory.
What software do we use to manage our work? You'll need to make an informed guess!
Good People.
You will be surrounded by good folks. Smartsheet's Aussie team are all awesome. The customers we work with are excellent. DataSpark are….well we like to think we're OK! Our team all demonstrate
integrity, honesty and genuine respect through our interactions with clients, suppliers and colleagues.
When you bring all of these things together it means that one morning you're working alongside the owners of a growing state-of-the-art manufacturing business to give them the ability to work at scales they've never dealt with before. Then, in the arvo you're building the automation that will let the director of an innovative business consultancy to launch new projects in minutes, when it used to take a day.
On the subject of DataSpark…
DataSpark is a fast-growing IT business based in Adelaide. DataSpark's purpose is to make businesses as efficient, competitive and scalable as possible through the use of our class-leading business insight and work management solution.
We're almost obsessive about company culture and values. The team we have is just fantastic and it makes work a pleasure, so we work so hard to make sure that we keep in this groove as the team grows and grows.
Let's talk a bit about job flexibility. Want to come in a couple days a week and work from home the other days? Great! Need to take a couple of half-days off next week because you've got tradies visiting? Absolutely. Want to work in the office five days a week? That fine too, if you want!
Finally – career progression at DataSpark. Our interview process specifically covers what you want to do NEXT so that we can make sure we can accommodate it. We want happy, long term team members that the company can support and nurture. Go and hit up one of the team on LinkedIn if you want to fact-check us on this!
So what will the successful candidate have to offer DataSpark?
Above all else we share a common set of values, which means treating each other with respect, having a willingness to learn and really, really taking responsibility for getting the job done right.
You'll need to demonstrate to us that you can come up with solutions to complex problems in your head and have a really strong 'system' mindset. You can see how business processes are a system and when it's not working you can see what needs to change. If you're not sure if you are a good fit – please feel free to apply and we can have a chat.
Having a basic understanding of common business terminology and concepts is pretty important. Knowing what project management looks like, understanding the difference between revenue and profit, that kind of thing. We'll teach the rest….or Google will.
HOW TO APPLY
In your application, please provide a cover letter including a response to the following questions.
What attracted you to apply for this role?
Why do you feel you would be a good fit for this role?
What challenges do you expect if you were to take on this role?
What career and professional development opportunities are important to you?
If you have further questions please write to Roger Wilkins, [email protected]