Casual
Posted on 15 May, 2020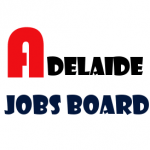 Private Employer
We are looking for an experienced nanny/ support worker to assist with caring for 2 children and providing some assistance around the house. The kids are 10 and 7 and the role will be between 30 and 40 hours a week.
What we are looking for:
*previous childcare experience
*someone who has a license (manual preferred)
* someone who is patient, calm, compassionate and down to earth
* someone who is reliable
* long-term commitment (at least 6 months)
* someone who enjoys spending time with kids including outdoor activities, singing, dancing, building lego and having lots of fun.
*someone who doesn't mind chaotic family environments
*someone who likes (or at least doesn't mind) cats – as we have 3.
*someone who is responsible – both in their care of the children and in social distancing requirements during the current restrictions.
About Us and the job
We are a complex, busy family where there is always someone on the go. One parent is a shift worker and the other works normal hours but is currently working from home due to Corona-virus restrictions. Both children have learning disabilities and experience with ADHD/ Autism would be preferred but not essential.
Both kids attend a mainstream primary school. You will need to assist with getting them ready in the morning and taking them to school and then bringing them back home. You will also need to transport them to therapy and communicate with the therapist when parents cannot attend due to work commitments. Both kids are very active and once restrictions ease, they will return to footy, soccer and dance practice. Assistance will also be required with evening routines and settling the kids into bed.
You will be required to prepare meals for the children and assist with light housework such as kids laundry and keeping the kitchen tidy. Extra hours (up to 40) can be offered for additional housework duties and assistance
You need to have good communication and be able to work well with parents. This means following our behaviour management strategies and house rules. It also requires an understanding of complex households where a parent also has health issues. While no assistance will be required with the parent, you need to understand the need to provide support alongside parents at times.
We are looking for someone with initiative who is confident to have sole care of the kids, but is also able to work in conjunction with parents as required.
Pay will depend on experience and qualifications.
Please email resume though to [email protected]