Part Time
Posted on 15 June, 2020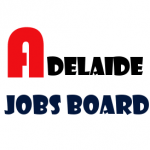 SEQ Management
Work is on call casual as volume varies in accordance with International Shipping schedules and our clients demand.
SEQ Management is a licensed labour hire provider, specialised in the area of container unloading and warehouse management in albert park ,sa. We are currently seeking shipping container unpack crews (labourers and forklift drivers) for on-going work in albert park ,sa
These rokles are perfect for people wishing to enter the logistics industry and obtain casual employment while looking for more suitable roles. We are looking for reliable candidates who are able to work ongoing in an on-call casual role.
We are looking for:
– Container Labourers for Unloading/Loading 20 & 40ft Containers
– Forklift Drivers
– Experienced Team leaders/Crew Leaders or Supervisors
To join our team you must:
– Be fit, energetic and hardworking
– Be capable of repetitively lifting 15-25kg boxes/bags
– Be a reliable team player with a positive attitude
– Must have own Transport
– Safety Boots and High Visibility Shirts are required
We look for applicants with GOOD ATTITUDES + STRONG WORK ETHIC.
You must have the rights to work in Australia and be able to speak and write English
Job Type: Casual
Salary: $0.00 to $25.81 /hour
Work Eligibility:
The candidate can work permanently with no restriction on hours (Required)
Work Remotely:
No