Temporary
Posted on 5 January, 2022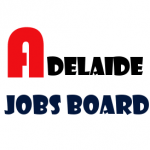 Australian Catholic University and CQUniversity
Are you interested in being in a sleep study?
CQUniversity's Appleton Institute and Australian Catholic University are seeking volunteers to participate in a study that will look at the effects of compression tights worn during exercise on sleep.
Participants will be healthy men aged between 18 and 35 years.
Participants must be non-smokers who do not take sleeping tablets and have not undertaken night work and/or international travel in the past 3 months.
The study will require you to live in our accommodation suite in Adelaide (Greenhill Road, Wayville) 24h/day for 4 days+nights in a row. You will have your own private bedroom and bathroom and all meals will be provided – all free of charge. You will be required to undertake a 40-minute exercise task and have blood samples taken each day.
You will be financially compensated $200 and a pair of 2XU compression tights for the inconvenience associated with your participation.
6 spots are open for the next study from 17 Jan – 21 Jan. There are more opportunities in Feb 2022 if you are not available for the Jan group.
To register interest in this study – please fill out the questionnaire using this weblink ( forms.gle/KhKDr8furJ2jiq25A ). If you are eligible, you will be contacted by phone. For any further inquires please email Matthew at [email protected]