Contract
Posted on 2 November, 2020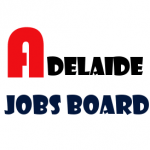 Website Davies Stewart Talent Acquisition Specialists
Building You
Culture & Benefits
6 Month maternity leave temp contract
Full time hours, Monday to Friday
Work with some well known brands
Get paid weekly!
About the role
The Account Manager will support a busy customer service team, working very closely with sales and management. You must have proven experience in a similar role and excellent customer service skills. Previous experience with Salesforce would be ideal.
Duties
Account management of key accounts
Coordinate delivery of goods to customers
Develop relationships with key customers
Respond to customer enquiries
Promote the organisations products and services
Management of debtors/accounts reconciliations
Process customer orders
Reporting as required
Skills and experience
Demonstrated experience as an Account Manager or similar role for a medium-large organisation
Exceptional customer service skills
Excellent written and verbal communication skills
Ability to build rapport with customers
Great computer skills and Salesforce experience
Excellent time management skills and able to manage competing demands
A strong team player and able to work autonomously
Apply now and find out more
To register your interest in this role, forward your current resume to [email protected], via our website at www.daviesstewart.com/job-search, or via the link below, or call 08 8232 8008 for more information. Your confidential application will be acknowledged with an email from us explaining our process.
www.linkedin.com/company/daviesstewart/
www.facebook.com/DaviesStewartRecruitment/